Background Screening System

The InfoCheckUSA Employment Screening System combines innovative technology with industry screening solutions to help your company make quick and effective hiring decisions. Our web ordering system provides unmatched functionality and flexibility in ordering reports, retrieving results and managing your screening process. We utilize the highest industry level standards for data privacy and protection. Since our systems are XML compliant, we can provide integration of our screening system with your companies recruiting system.

---
The Most Advanced Background Screening System in the Industry!

Our Background Screening system allows your company to easily manage the entire recruiting process from one place. With integrated Applicant Tracking, Background Screening and Drug Test Screening, you can save time plus make safer hiring decisions. Since our system also offers Re-Screening, you can easily automate the process to screen your existing employees at custom defined intervals to stay in compliance.
No Software or Hardware Needed!
With just an Internet connection, your InfoCheckUSA account provides access to a powerful enterprise application platform, eliminating the need to buy, install, configure, and manage hardware and software.
A well-rounded set of tools makes it easier for you to stay in touch with your applicants and proactively meet their needs.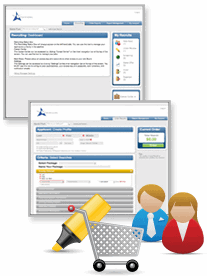 Features of Ordering & Applicant Management are:
Recruiting

Help reduce the high cost of employee turnover rates and make better hiring decisions.

Screening

We Offer the convenience and ease of pre-packaged searches, individual searches, or a combination of both.

Ordering

Whether it's for power users, occasional clients or clients with limited searches, the InfoCheckUSA System offers several convenient ordering capabilities.

Finding records and flagged searches quickly
Using the Report Finder, you can quickly locate searches that have been completed and have records, have not been verified, or have been generally flagged during the search process. This option is called the Report/Search Flag, and it works in conjunction with other searches and filters to allow you to locate searches with records without manually searching for them.




Dashboard
When you log in to your InfoCheckUSA system, your start page is the Dashboard - a collection of progress information to help you keep tabs on your applicant screenings. From one page, you can access your completed reports, archived reports, reports with criminal records and address searches that need additional info for completion. The dashboard is built to help give you quick, easy visibility into the most important areas of your business. You will automatically see the Dashboard every time you log in to your account area. In addition, you can click the Dashboard button in the upper left to return to the Dashboard at any time.
Easily manage your entire Account from your Dashboard:

Easily Order Searches via System Prompting: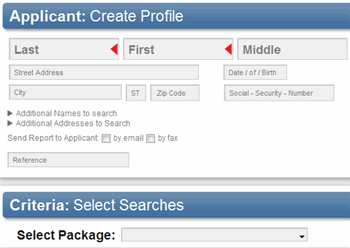 Adaptive Ordering Screen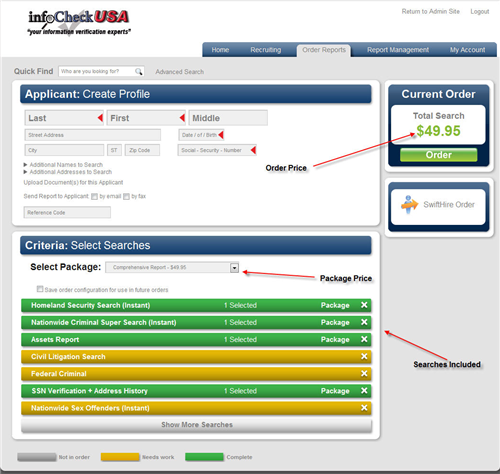 Your time and money is important which is why using our Screening system you will SAVE you both. No one else in the industry can match our features and support services. Our focus is data quality, data accuracy and client support.
---