Student Background Check

We provide Student Background Screenings for the education, healthcare and financial institutions throughout the USA. Backed by powerful user friendly and interactive web based state of the art research application software, it can be customized to meet client's unique needs. The web based interface is secure and scalable and it is designed to simplify the verification process. Intuitive and easy to use it reduces ordering time for your student background checks.
---
GET YOUR STUDENTS BACKGROUND CHECKED!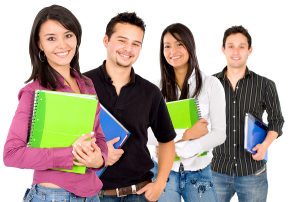 StudentCheckUSA is a fully integrated web-based solution that connects the clinical site, the school and the student so that the background check requirements are easily managed. The Student Check custom and comprehensive background checks allow your institution to screen your students based on your specific requirements.
Benefits of a Student Screening System:
No Cost to the School
No Cost to Clinical Site
24/7 Secure Account for reports
PASS/FAIL Report grading
Adverse Action Reports
Branded System
Custom URL for ordering
Students can pay for their own check
Easy ordering system
Custom Search Packages
JCAHO & STATE Compliant
Exclusive National SUPERSEARCH
StudentCHECK360 Package:
SSN Trace
National Criminal SUPERSEARCH (NCSS)
National Sex Offender Check
County Criminal Check (1 County)**
Homeland Security Check (OFAC)
Package Fee: $29.95
** Additional court access fee may apply
The StudentCHECK360 package can be customized with additional searches if needed.
---