Adjudication Reporting

Let InfoCheckUSA Manage your adjudication standards. You define the adjudication standards for each background check search and InfoCheckUSA objectively applies those standards by grading reports on a pass/fail basis. This servcie saves your company time and money and prevents your HR representatives from having to decipher background check reports.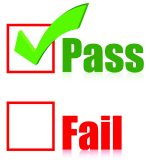 How Does the Service Work?
Once your account is setup send an email to Support@InfoCheckUSA.com or SUBMIT an ONLINE SUPPORT TICKET with your hiring standards. For example, any type of Felony will equal a Fail, OR one DUI will equal a PASS grade but two DUI's within 3 years will equal a Fail grade. In addition, you have full control form your online account to change the grade if needed.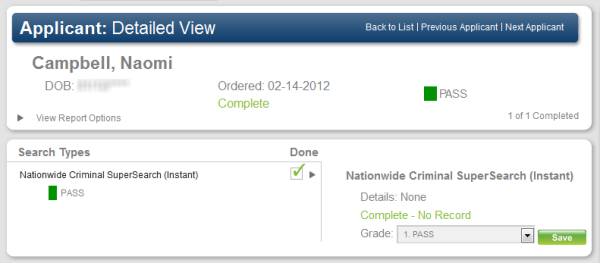 ---